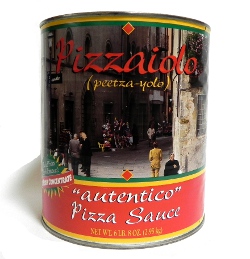 Pizzaiolo: Pizza Sauce
$8.79
Stanislaus Brand - An authentic pizza sauce.
Real saucy chunks of ripe tomatoes simmered with extra virgin olive oil, garlic and herbs... and because it's fully prepared, it's ready-to-use!
6Lb. 8oz. Can
Ingredients: Wine ripened fresh tomatoes, blend of extra virgin olive oil and sunflower oil, salt, seasonings, granulated garlic, and naturally derived citric acid.