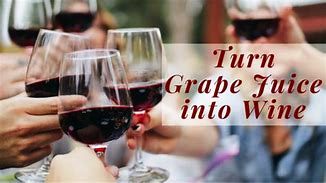 Wine Juice is Store Pick-up only!



Pre-Order On-Line Now!

Wine Juice will be ready for Pick-up on Saturday, September 10th, or any time after!

Just click add to cart!

(There are some wine making supplies at the bottom of the juice list)

View your shopping cart (picture of shopping cart in the right bottom corner of the green line on the top of this page).

Proceed to check-out, we need the bill to address, and the ship to address on the checkout page for the charge card authorization for your pre-order.
Sold by the Piece, for wine bottles!

Sold by the piece, for 3Ltr Jugs

STORE PICK-UP ONLY!
6 Gallon Pail
California Red Alicante

STORE PICK-UP ONLY!
6 Gallon Pail
California Red Barbera

STORE PICK-UP ONLY!
6 Gallon Pail


STORE PICK-UP ONLY!
6 Gallon Pail
California Red Cabernet Sauvignon

STORE PICK-UP ONLY!
6 Gallon Pail
California White Chardonnay

STORE PICK-UP ONLY!
6 Gallon Pail
California Red Chianti

STORE PICK-UP ONLY!
6 Gallon Pail
California Red Grenache

STORE PICK-UP ONLY!
6 Gallon Pail
California Red Malbec

STORE PICK-UP ONLY!
6 Gallon Pail
California Red Merlot

STORE PICK-UP ONLY!
6 Gallon pail
California White Muscato

STORE PICK-UP ONLY!
6 Gallon Pail
California White Pinot Grigio

STORE PICK-UP ONLY!
6 Gallon Pail
California Red Pinot Noir

STORE PICK-UP ONLY!
6 Gallon Pail
California White Riesling

STORE PICK-UP ONLY!
6 Gallon Pail
California Red Ruby Cabernet

STORE PICK-UP ONLY!
6 Gallon Pail
Red California Sangiovese

STORE PICK-UP ONLY!
6 Gallon Pail
California White Sauvignon Blanc

STORE PICK-UP ONLY!
6 Gallon Pail
Red California Syrah/Shiraz

STORE PICK-UP ONLY!
6 Gallon Pail
California Red Zinfandel

STORE PICK-UP ONLY!
6 Gallon Pail
California Blush White Zinfandel

STORE PICK -UP ONLY!
Sterilant & Preservative
550mg Active Sodium Metabisulphite
Apprx-100 Tablets = 2oz pkg

STORE PICK-UP ONLY!
Medium Toast
Soak in water 1 hour before adding to wine.
Sufficient for 25 gallons

STORE PICK-UP ONLY!
To kill Wild Yeast:
Add 1/4 tsp per 6 Gal of must

To Sanitize:
Add 2oz to 1 Gallon of water

Store Pick-Up Only!
A staple of any home brewers tool kit, this racking cane and tubing will service all of your siphoning needs.

STORE PICK-UP ONLY!
EC-1118 is perfect for all wines, including sparkling & mead.
Not dependant on Grape Nutrient so perfect for Fruit Wines
High alcohol tolerance up to 18% ABV
5g Sachet Makes 4.5L-23L