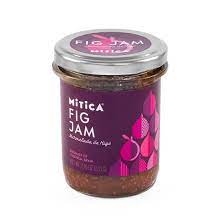 Fig Jam Spanish: Mitica
$6.89
A succulent all-natural jam bursting with the flavor of fresh, juicy Spanish figs together with lemon honey.
With just two ingredients and no added sugar or preservatives, Mitica Fig Jam is proof that simplicity can be sublime.
220g
Pair with a variety of cheeses and meats, yogurt, ice cream, or simply on toast.