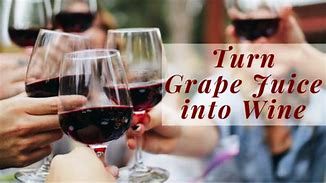 Wine Juice is Store Pick-up only!

REDUCED PRICE - was $65.00

Spring Chilean Wine Juice!

First Come or Order, First Serve
Till supplies run out!

To view your shopping cart-Click the picture of shopping cart in the right bottom corner of the green line on the top of this page.

Then proceed to check-out.
We need you to fill out the bill to address, and the ship to address on the checkout page for the charge card authorization for your pre-order.
Spring/Chilean Wine Juice
STORE PICK-UP ONLY!
6 Gallon Pail

Spring/Chilean Wine Juice
STORE PICK-UP ONLY!
6 Gallon Pail

Spring/Chilean Wine Juice
STORE PICK-UP ONLY!
6 Gallon Pail

Spring/Chilean Wine Juice
STORE PICK-UP ONLY!
6 Gallon Pail

Spring/Chilean Wine Juice
STORE PICK-UP ONLY!
6 Gallon Pail

Spring/Chilean Wine Juice
STORE PICK-UP ONLY!
6 Gallon Pail

Spring/Chilean Wine Juice
STORE PICK-UP ONLY!
6 Gallon Pail

Sold by the Piece, for wine bottles!

Sold by the piece, for 3Ltr Jugs

STORE PICK -UP ONLY!
Sterilant & Preservative
550mg Active Sodium Metabisulphite
Apprx-100 Tablets = 2oz pkg

STORE PICK-UP ONLY!
Medium Toast
Soak in water 1 hour before adding to wine.
Sufficient for 25 gallons

STORE PICK-UP ONLY!
To kill Wild Yeast:
Add 1/4 tsp per 6 Gal of must

To Sanitize:
Add 2oz to 1 Gallon of water

Store Pick-Up Only!
A staple of any home brewers tool kit, this racking cane and tubing will service all of your siphoning needs.

STORE PICK-UP ONLY!
EC-1118 is perfect for all wines, including sparkling & mead.
Not dependant on Grape Nutrient so perfect for Fruit Wines
High alcohol tolerance up to 18% ABV
5g Sachet Makes 4.5L-23L