Penn Mac Partners on the Strip
We love everything Pittsburgh and so should you! Here is a listing of some of our near and dear Partners in the Strip District. Dreadnought Wines, The Enrico Biscotti Company & Radio Italia. From cheese and wine to biscotti, we please every palate! Stop by and visit one of these wonderful Pittsburgh gems to get amazing food and service, you'll be glad you supported these worthwhile local businesses.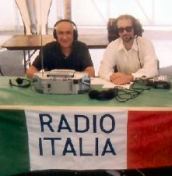 Dreadnought Wines
was started in 1980 by Bob Gonze and Shawn Beck the mission of Dreadnought Wines was to bring new and exciting specialty and gourmet wines to Pittsburgh, while providing an alternate method of purchasing through the Pennsylvania Liquor Control Board's system. Unlike the PLCB, Bob and Shawn wanted to offer the public wine tastings, knowledgeable advice and credit card acceptance, innovative ideas that were immediately challenged by the State. As a result, they named the company Dreadnought Imports LTD after a class of English ships which were originally designed to navigate turbulent waters.
Enrico Biscotti
Wander into a small biscotti bakery in Pittsburgh's Historic Strip District, you'll find the aromas are intoxicating. At
Enrico Biscotti
, we have all manner of traditional Italian pastries, from macaroons to tortas. But what will surely catch your eye are the magnificent biscotti; huge - not the typical small, hard, no taste variety that seem to be everywhere. We hand shape and bake every loaf of biscotti, then hand cut every piece. The result is a biscotti that is not uniform in size and shape, but one that is unique, natural and true to the methods that bakers have used for hundreds of years.
Radio Italia with Sal Patitucci
is an Italian-language radio program of music and news from Italy, as well as local information of interest to the Pittsburgh area's Italian-American community.