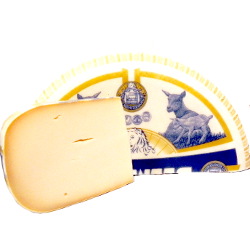 Beemster: Goat Lb
$18.99
Aged 4 months, Refreshing, sweet, smooth, creamy and full of flavor.
Beemster Goat's graze on the same canal-lined pastures as their cows.
Lb Pc
This is a great introduction to goat cheese—even people who think they don't like goat cheese fall in love with Beemster's!
Food Pairings:
Wildflower honey, crushed cashews and melt atop whole wheat bread.
Drink Pairings:
Crisp white wines and pale lagers.