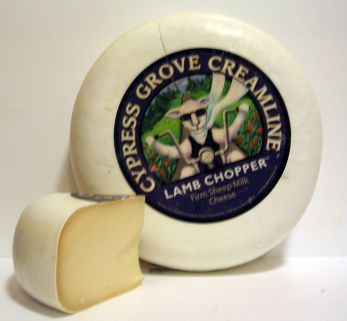 Lamb Chopper Lb.
$33.99
Made in Holland exclusively for Cypress Grove Co in California.
Cypress Grove Lamb Chopper is a cheese from sheep's milk aged in the Netherlands.
Creamy smooth, but a firm gouda type feel.
It's born to be mild, buttery in color and flavored with a long, complex finish.
The texture is smooth and soft-firm, making Lamb Chopper an enchanting table or cooking cheese.
Lb Pc
Serve Chopper with cantaloupe, mint and prosciutto salad.
Think about serving it as an appetizer as well with rosemary polenta and mushrooms.
It also a hefty addition to any sandwich with some gourmet deli meats.