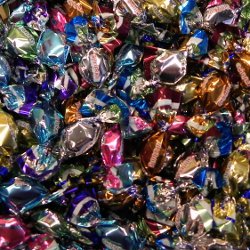 Puntini Glitterati Mint
$10
Mint Glitterati Puntini
Miniature Hard Candies
OUT OF STOCK:
Product of Italy
Repackaged from bulk bags
Packed in a 24oz plastic container.
Sold by volume-weighing approx .45 to .55Lb.
You will be charged $15.99Lb according to the weight.
Ingredients-Sugar, corn syrup, natural and artificial flavors, artificial colors including yellow 5 and blue 2.