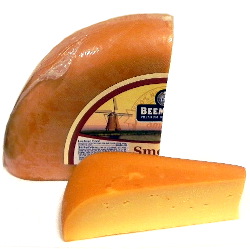 Beemster: Hickory Smoked Lb.
$17.99
Smoked Beemster Cheese
Aged 6 weeks:
A young Beemster that's naturally slow-smoked over hickory wood to create this exceptional take on smoked Gouda.
It is mild and creamy, with a soft texture and a toasty smokiness reminiscent of campfires and caramelized marshmallows.
Lb Pc Food Pairings: Pasta with broccoli rabe and spicy sausage.
Drink Pairings: Zinfandel or Chianti.