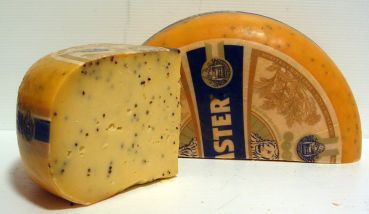 Beemster: Mustard Seed Lb.
$15.99
Beemster Mustard Seed
A creamy cheese with mustard seeds throughout, pairs up well with a Pinot Grigio or Belgian Beer.
Melt on burgers, sandwiches or in omelets.
Lb Pc
In general, Beemster Mustard Seed is the all around cheese for most breakfast and lunch dishes you're looking to add an extra layer of cheesy goodness.
The mustard seed also adds a refined texture to the cheese that is original and quite frankly, wonderful.