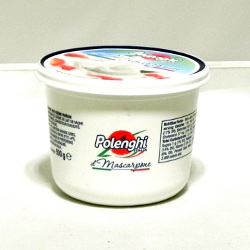 Mascarpone:Polenghi 500g
$13.09
Polenghi Imported Mascarpone
Ingredients: Pasteurized cream, acidity corrector: citric acid.
500g Widely popular throughout Italy and is a main ingredient in Tiramisu.
Frequently it is used for the preparation of certain dishes and sauces.
It takes only a few days to ripen and has a fat content of 75 per cent.