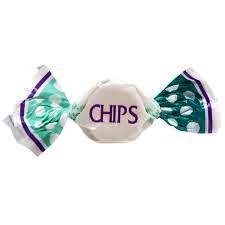 Puntini Eucalyptus
$10
Product of Italy
Repackaged from bulk bags
Packed in a 24oz plastic container.
Sold by volume-weighing approx .45 to .55Lb.
You will be charged $15.99Lb according to the weight.
Packaged in a plastic bag for FedEx deliveries.

Dainty Puntini Chips are a must-have for anyone who loves the taste of refreshing menthol and eucalyptus.
Ingredients: Sugar (from beets), corn syrup, gum arabic, glycerine, eucalytus oil, menthol and other natural flavors.