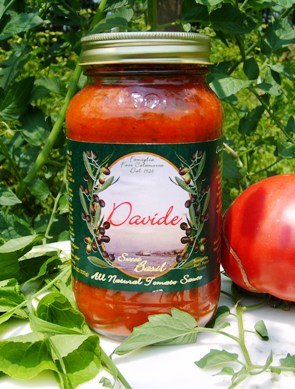 Davide: Sweet Basil Sauce
$9.99
Same base ingredients as the Originale Sauce
More Fresh Basil added for that sweet, wonderful flavor we all know and love.
26oz
There are never any added sugars or preservatives. No Soybean oil, no citric acid.
Our product is gluten free and vegan approved.
Hand-Select Tomatoes, Extra Virgin Olive Oil, Fresh Carrots, Fresh Celery, Fresh Onions, Fresh Basil, Parsley, Fresh Garlic, Salt, Red Pepper.